MAKING YOGA MEANINGFUL and INTRODUCTORY YOGA THERAPY TRAINING
MAY 31- JUNE 4, 2023 at BALANCE YOGA
Image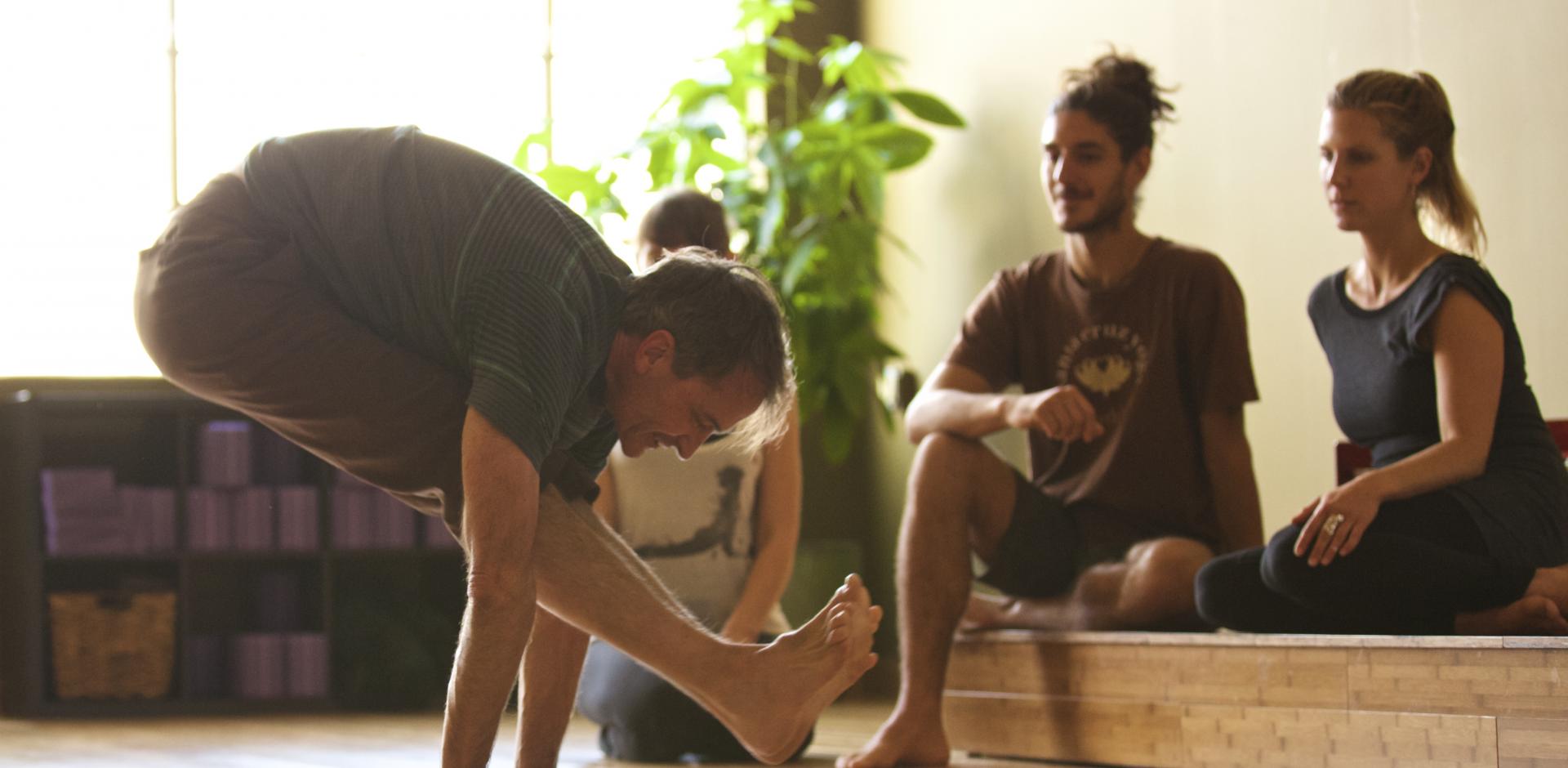 TWO PROGRAMS AT BALANCE YOGA
FRANKFURT, GERMANY
MAY 31 – JUNE 4
MAKING YOGA – AND LIFE – MORE MEANINGFUL
WEDNESDAY, MAY 31
6:00 PM – 9:00 PM
The heart of this workshop is about becoming more self-aware, self-accepting, and self-actualized, on the mat, off mat, in practicing and in teaching. It's about becoming clearer about one's life path, what the yogis and spiritual philosophers call dharma. We go deeply into self-exploration to discover our deepest longings and inhibitions, fears and joys, obstacles and possibilities. We use breath work, guided meditations, visualization practices, reflective writing, one-on-one sharing and other tools rooted in ancient to modern yoga and other self-transformation traditions to reveal our hidden truths, passions, and potential for living the most extraordinary lives in the here and now. Rather than suggesting that everyone should take a particular path or adopt a given philosophy of life and action in the world,
YOGA, HEALTH PREVENTION AND HEALTH PROMOTION – 30 HOURS
WEDNESDAY, MAY 31
6:00 PM – 9:00 PM
This advanced training is carried out partly in English and in German. The content by Mark Stephens on Ayurveda, health prevention and health promotion is taught in English and the content by Caroline Adrian on German processes of the Central Prevention Testing Center (ZPP) is taught in German.
Content: An introduction to the medical practice of health promotion and disease prevention. Health promotion and disease prevention strategies and concepts. Deepening in traditional Indian medicine, Ayurveda and the interaction of yoga and nutrition. There is also an introduction to the concept and processes of the Central Prevention Testing Center (ZPP).
This training is suitable for:
- This advanced training is part of our 300h advanced training and is mandatory. It is suitable for all yoga teachers who have already completed their 200h yoga teacher training. The contents of health prevention and health promotion are mandatory contents for the certification according to the ZPP, with which prevention courses can be subsidized by health insurance companies.
- This advanced training can also be credited as an elective module if no ZPP certification is sought.
- This advanced training is suitable for all yoga teachers who want to further their education in the field of health prevention and health promotion