Teaching Yoga
"The ultimate language of yoga is expressed in doing yoga, a practice that transcends words as we open our lives to living more consciously through the infinite wisdom of the heart. It is in this wisdom that we take the seat of the teacher, sharing yoga with all who cross our path. In my own experience as a yoga teacher, nothing has so changed my life as the commitment to sharing yoga in a way that helps students to develop their own personal and sustainable practice." – From the "Introduction" to Teaching Yoga
The Beauty of Yoga:
You know from experience that doing yoga makes life better – healthier, happier, more awake and in balance.
With yoga the challenges we face in our daily lives become simpler and easier.
The amazing benefits of yoga that we're enjoying in our lives right now are at most a breath away for anyone.
As you experience the power of yoga in your personal life, it's only natural to want to share it with others.
If you share my belief that yoga makes life better, that it's for everybody and deserves to be shared with intelligence and passion, then I want to connect with you about teaching yoga and yoga teacher training. My offerings - in live workshops and here on this website - are all about sharing this amazingly powerful and transformative practice with others, now and for the rest of our lives.
Teaching Yoga for Life
Can you envision teaching yoga for the rest of your life?
Do you share my belief that yoga students deserve the best possible teachers?
Are you open to becoming the very best yoga teacher you can be?
If so, I invite you to explore with me.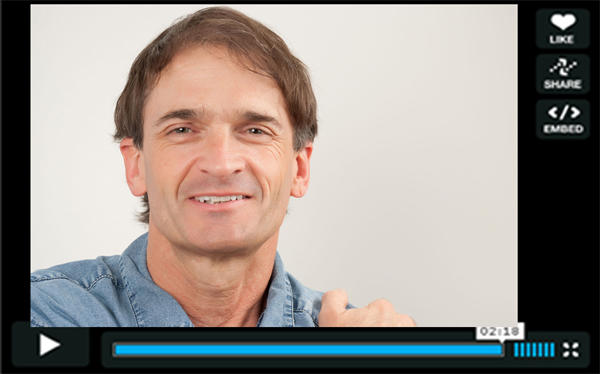 New Bestseller for Yoga Teachers!
Yoga Sequencing:
Designing Transformative Yoga Classes
We all want our yoga classes to be as effective, beautiful and integrated as can be. We also want them to offer practices that are accessible to the students in them and as sustaintainable as can be. Yet across the vast landscape of yoga we find many classes that are taught in cookie-cutter fashion or to a rigid template, as if every human being were the same in his or her needs, intentions or interests. In making our classes accessible and sustainable, we also make them more deeply transformational. And this requires us as teachers to make informed choices in designing yoga classes for the people actually in them. Getting at this starts withthe basic question at the heart of sequencing: why this, then that? I try to offer insights into this question throughout the 528 pages of this book. I hope you'll enjoy it and apply it practically in your work and service as a yoga teacher.
Click Here is More on Yoga Sequencing!
---
"A rich resource... Outstanding...Accessible for all."
–Stephen Cope, Kripalu Center for Yoga and author, Yoga and the Quest for the True Self
"A great service to the yoga community..."
–Shiva Rea, founder of Prana Flow Yoga and author, Tending the Heart Fire
"Comprehensive...Essential reading...An instant classic."
–Leslie Kaminoff, founder of The Brearthing Project and co-author, Yoga Anatomy
"An enormous contribution to the field of yoga teaching."
–Ganga White, co-director of White Lotus Foundation and author, Yoga Beyond Belief
"A wise, practical guide...Should be in every yoga maven's library."
–Sally Kempton, yoga teacher for over 40 years and author, Awakening Shakti
"Yoga Sequencing is going to be very helpful to a lot of people, both teachers and students alike."
–Erich Schiffmann, founder of Freedom Style Yoga and author, Yoga: The Spirit and Practice of Moving into Stillness
"A contemporary yoga classic...should be required reading in all yoga teacher training schools."
–James Bailey, Ayurvedic healer, acupuncturist, and esteemed yoga teacher trainer
"Empowers yoga teachers to be their best."
–Joel Kramer, yoga teacher since 1967 and co-author, The Passionate Mind Revisited
Join my mailing list
Sign up today to receive free yoga resources and stay connected.
Yoga Teacher Training
200/+300/500-hour
Yoga Teacher Certification Programs
Next Training Starts January 11th
Learn more about yoga teacher training & certification here...