training-gray-text
In practicing yoga, it speaks to us in a language that transcends words yet carries messages deep into the heart of our lives, making our lives better and opening us to sharing with others in the most deeply meaningful ways.
We sense the natural desire to deepen our practice and to share the practice with others, because we know it will make their lives better.
We teach because we're on the path of a conscious life that serves the world, making the world a better place.
We teach to learn - about ourselves, about one another - and to walk the path we are meant to explore in this life.
training-essentials
COMPREHENSIVE CURRICULUM
The world-class Mark Stephens Yoga Teacher Training programs concentrate on learning and integrating the five essential elements of teaching yoga, preparing new teachers to teach with confidence and competence, and experienced teachers to deepen, refine, and expand their repertoire of skills and knowledge.
1.
PRACTICAL YOGA ANATOMY & PHYSIOLOGY
A comprehensive introduction to human anatomy and physiology as they relate to yoga. Understanding the basics of joints, movement, and stability in postural practice. The energetics and basic organ systems of human beings. Application to yoga therapy.
2.
YOGA HISTORIES AND PHILOSOPHIES
Survey of yoga's earliest roots and practices, including from the Vedas,13 original Upanishads, Bhagavad Gita, Yoga Sutra of Patanjali (in-depth exploration), medieval sources, Hatha Yoga Pradipika, and modern and contemporary sources. Also the psychology of yoga.
3.
REFINED TEACHING OF ASANA, PRANAYAMA & MEDITATION
Extensive exploration of how to teach each of over 100 postures for diverse ranges of ability and multiple conditions, focusing on the integration of informed verbal cues, visual demonstrations, and tactile cues; seven pranayama techniques and when, how, and to whom it is appropriate to teach them; a variety of meditation practices that support varied conditions and intentions in contemplative experience. Practice teaching is part of the daily training program.
4.
CREATIVE SEQUENCING
General class design plus in-depth exploration of how to design classes for different styles of yoga, levels of students, student conditions, energetic or postural focus, themes, and seasons, also for workshops and retreats.
5.
SPECIALIZED TEACHING
From kids to seniors, pregnant students to active athletes, emotionally depressed to hyper-anxious, PTSD to physical disabilities, plus the application of yoga to specific occupations, sports, hobbies, and other interests.
training-200
200-HOUR YOGA
TEACHER TRAINING
DEVELOP THE KNOWLEDGE AND SKILLS
FOR A LIFETIME OF TEACHING YOGA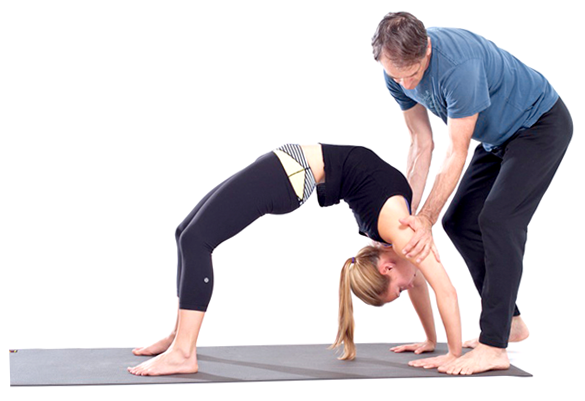 Transform your passion for the practice into competence and confidence
in teaching yoga in my 200-hour Yoga Alliance certified training.
quote

"Mark was welcoming, encouraging and a wealth of knowledge. His dedication to seeking new research pertaining to yoga is inspirational and ever evolves his trainings. He's supportive in your career endeavors and his willingness to mentor you through is greatly appreciated. I highly recommend this deeply informed, challenging training to anyone truly wanting to further explore their self practice or to become a well rounded, prepared yoga teacher."
Jennifer DiMiero, Pacific Grove, CA, RYT-200
training-500
300-HOUR YOGA
TEACHER TRAINING
DEEPEN AND REFINE YOUR KNOWLEDGE AND SKILLS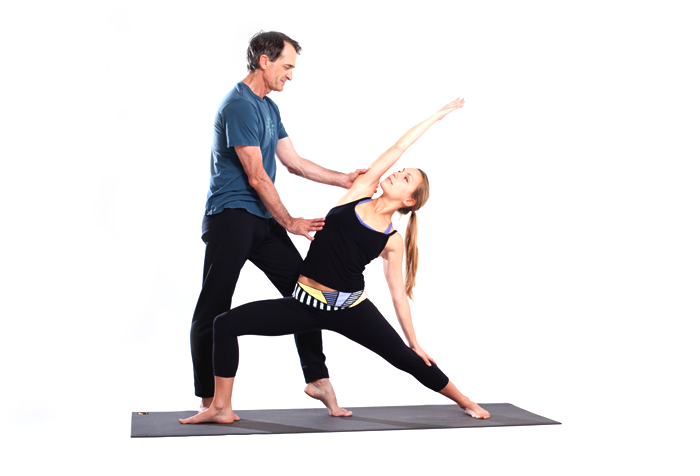 I'm passionate about helping yoga teachers to continuously learn more about the practice and how best to share it with
others in classes, workshops, and their own teacher training programs.
24-DAY INTENSIVE FORMAT ONLINE
calendar200
Teacher Training Calendar
Online 300-Hour Teacher Training
Next Session Starts January 13, 2024
Ongoing Open Enrollment Closes May 15, 2024
In-Person: 9-Months or 24-Days
9-Month Starts Sept. 30, 2023
Santa Cruz, CA - Mark Stephens Yoga