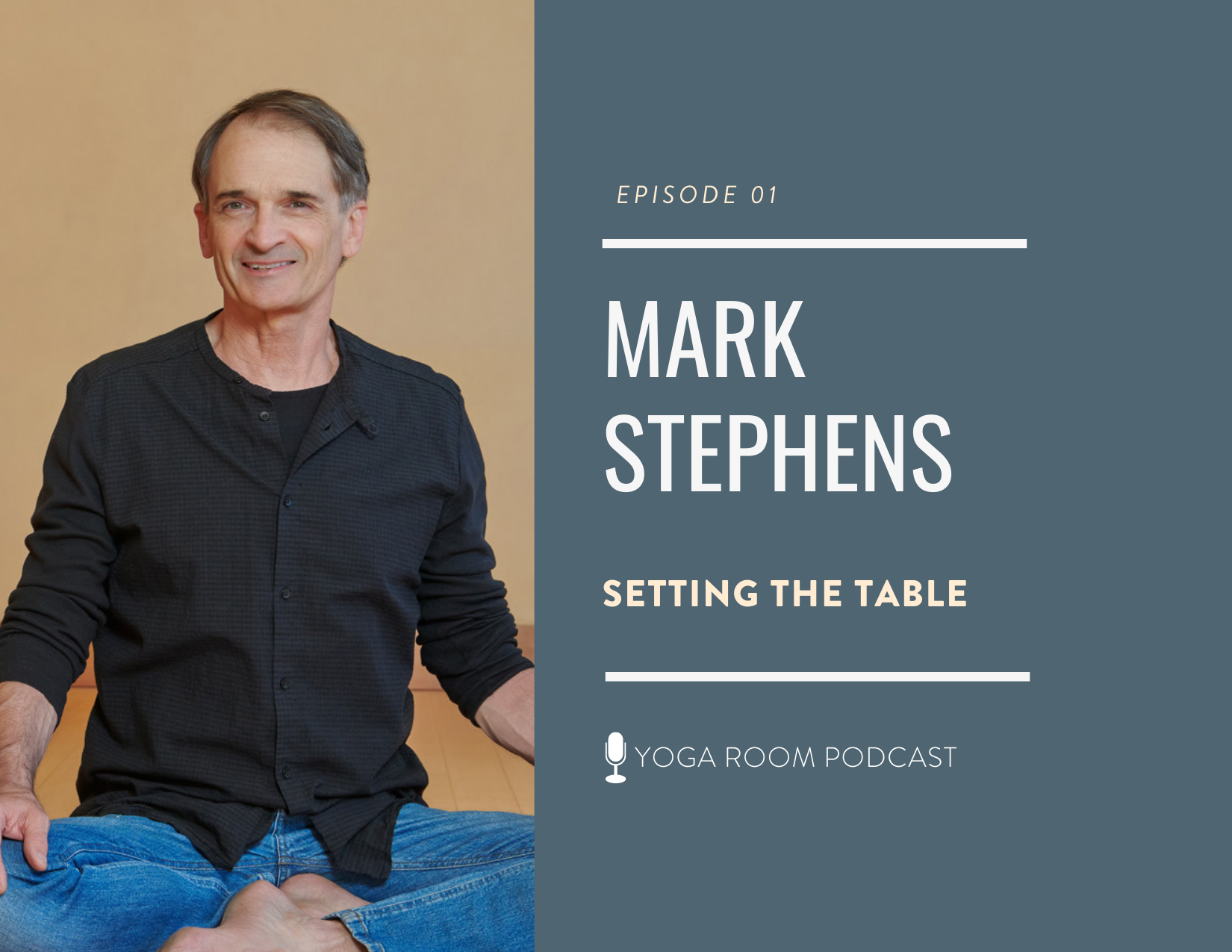 Setting the Table: Knowledge, Truth and Not Hurting
Episode 1
A Monologue with Mark Stephens
In this debut recording for the Yoga Room Podcast, Mark sets forth his thoughts on the importance of open conversations about questions of truth, knowing, and the actions we choose to take in our lives. He references ancient-to-modern ideas about these subjects found in the most influential texts and contrasts these ideas with contemporary notions of "alternative facts" and the widespread tendency for influential modern voices to say and do as they wish, sometimes in curious relationship to the basic principles of satya (truth), jnana (knowing), and ahimsa (non-hurting) found in early yogic texts from Vedic, Upanishadic, Buddhist and Jain writings, further juxtaposing these to what some refer to as the scientific method and evidence of veracity.
In this episode, Mark discusses basic sensibilities in having conversations and for learning and sharing in ways that embody openness, honesty, transparency, veracity and practicality. He highlights several topics:
How the fundamental yogic principles of non-harming (ahimsa) and truth (satya) are critical in written, spoken, and lived discourses;
The tendency among many yoga influencers – authors, teachers, and others – to often say whatever they wish without regard for accuracy or truth;
What "knowing" (both jnana and vidya) mean in yoga and life;
The problem with "alternative facts" in yoga and its relationship to standards in teaching;
Basic standards in the creation and distribution of new knowledge and the problems with "cherry picking" and confirmation bias;
The importance of mutual accountability through peer review and community engagement;
Ensuring that yoga practices are well informed, beneficial, and a source of gradually deeper self-awareness, self-understanding, and healthy self-transformation.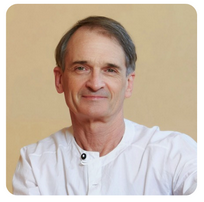 SUBSCRIBE: Never miss an episode!
Subscribe Now On:
Rate & Review on Apple Podcasts: this helps me to reach & support more people, just like you!
GUEST INFORMATION & LINKS
After dabbling in yoga as a teenager in the mid-70s intrigued by matters of consciousness and the cosmos, Mark Stephens began a daily yoga practice in 1991. He has explored deeply and widely in the theories and practices of various traditions, in yoga and tantra as well as Eastern and Western philosophies of being and consciousness, in the sciences, in matters of social change, and in other fields, most recently the arts of expedition kayaking, growing culinary herbs, and pruning fruit trees.
Mark's Books:

Teaching Yoga: Essential Foundations and Techniques (2010)

Yoga Sequencing: Designing Transformative Yoga Classes (2012)

Yoga Adjustments: Philosophy, Methods, and Techniques (2014)

Yoga Therapy: Foundations, Methods, and Practices for Common Ailments (2017)

Yoga for Better Sleep: Ancient Wisdom Meets Modern Science (2019)